The State of Healthcare Logistics Management
With many health systems looking to shift their focus from reacting to COVID surges to revisiting plans for green field projects and renovations, logistics disruptions place leaders at a loss on how to consistently open projects on time and on budget.
In the pre-COVID world, healthcare facilities relied on a best-in-class standard for process and supply chain management: "Just-in-Time" inventory (JIT). However, COVID-19, turbulent global markets, labor shortages, and economic factors have not only put many industries in a supply chain choke-hold, current conditions have also made a JIT activation strategy nearly impossible for organizations to embrace with any level of confidence.
And for good reason: in 2021 alone, the cost of U.S. business logistics rose by 22%. Things aren't likely to get better any time soon – unless leaders are willing to pivot to new strategies that prioritize risk mitigation, careful planning, and a strong warehousing program.
A New Approach
Recent GWS experience has shown that this shift is most impactful when healthcare leaders integrate service partners early on in projects – particularly during the development of procurement strategy. Such an approach gives decision makers more control over the latter stages of the project by dramatically reducing the risk of delays, double-handling, and damages. While the four strategies below may incur higher costs upfront, they will return the value near the final mile stages of the project:
Plan on increased warehouse durations, likely double the typical 60-day forecasts
Begin procurement 2-3 months earlier than normal. Long lead equipment at 6 months is expected, and can be even longer in some cases
Use technology that protects data integrity from procurement to placement. Tools that can help prioritize procurement scheduling based on lead times create confidence that the project schedule will remain intact
Manage fewer JIT deliveries to site and send more to warehouses to control logistics. This shift to a JIC – or "Just-in-Case" – strategy will offset vendor shipping errors, reduce second touch deliveries, and minimize concerns about staffing at the hospital dock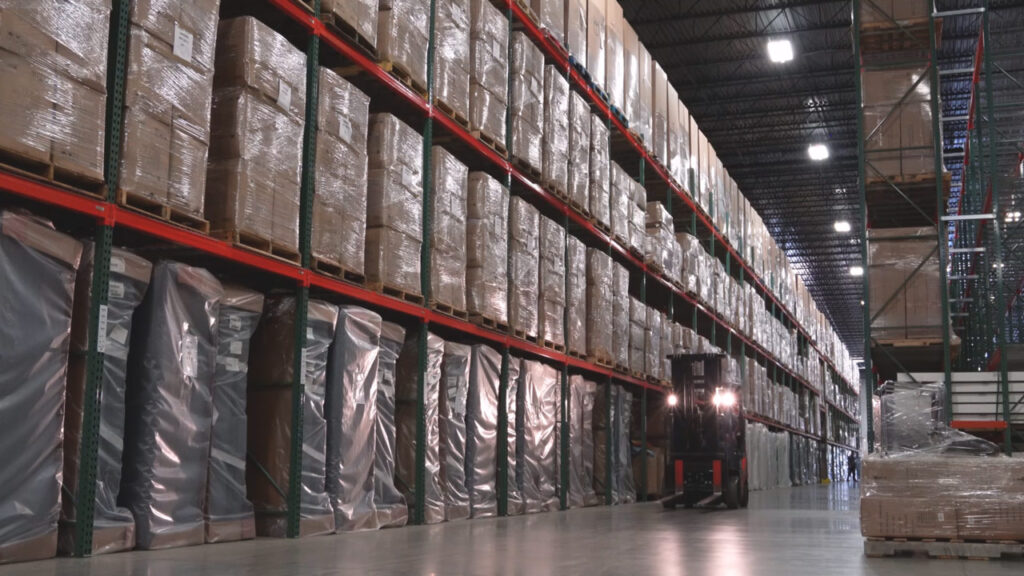 How GWS can help
We've long believed that the planning stages for any healthcare facilities project are the most critical, as they lay the foundation for the entire process. For this reason, GWS partners with its clients in the early phases of project planning, offering procurement support, equipment planning, and risk mitigation. Our team can work with other project stakeholders to create a logistics plan that will meet project timelines, which includes receiving and storing equipment at one of our secure warehouses.  To manage the project and prepare for building activation, our LINKTM technology's procurement platform uses industry-recognized lead times as well as insights from backordered and delayed shipments to manage vendors and prioritize purchasing. By using the right combination of JIC and JIT in the early stages of project planning, GWS can manage project quality, cost, and timing, stewarding the facility to successful completion.
To learn more about GWS' healthcare logistics services, please visit our Healthcare industry overview page, or contact us to start a conversation about your next project.